The secondment market is, simply put, a challenging one. Many providers compete for contracts and new businesses have low barriers to entry. It requires The AdminPeople to communicate their distinctiveness at all levels of the customer decision-making process. To that end, we develop and manage multiple channels.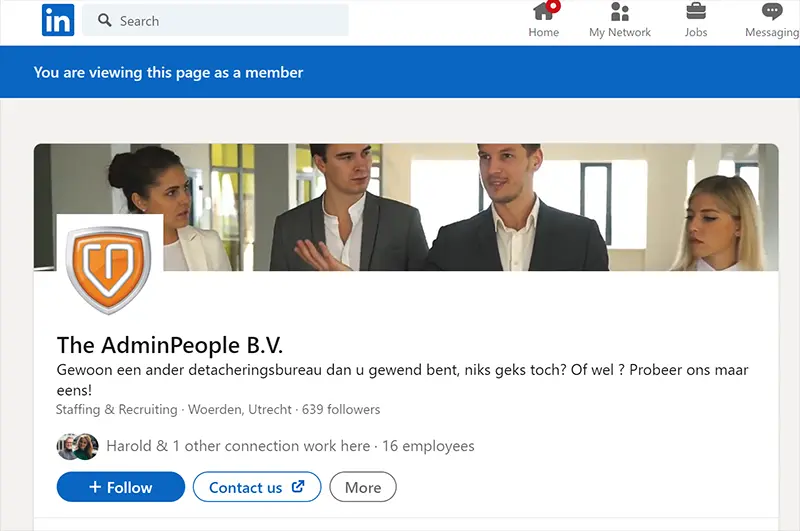 The AdminPeople's target audience is active on LinkedIn. We aligned the presentation on this platform with the brand promise. In this campaign, we publish regular posts on the company page and invite LinkedIn members from the target audience to read and share posts. In intensive cooperation with the recruiters of The AdminPeople, we expand the network of suspects.
Video
In short interviews, Harold van Aart explains the methods of The AdminPeople. We deploy these on multiple channels to reach HR managers.