Making choices
An important choice in the development of this website was the premise that we wanted to address all target audiences in one place. That's what the "Medo Clean for:" section is for. Based on one template, images and text can be adapted to the needs of the target audience.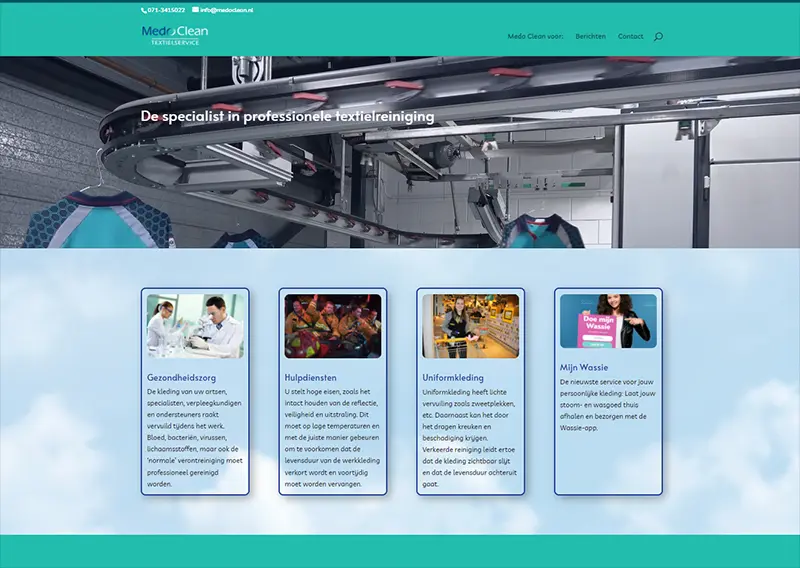 Video
For Medo Clean, we regularly create short videos for use on the website and on social media. We chose a format in which we took inspiration from series such as "How it's made" to which we did add the answer to the question "What does it benefit the customer?"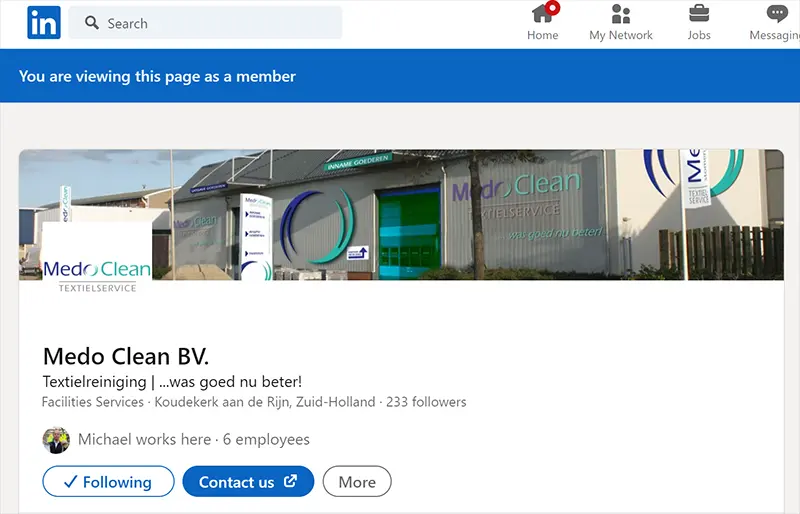 Medo Clean's target audience is active on LinkedIn. We aligned the presentation on this platform with the brand promise. In this campaign, we publish regular posts on the company page and invite target LinkedIn members to read and share posts. In addition to connections with potential customers, this is also where we maintain contact with industry stakeholders.